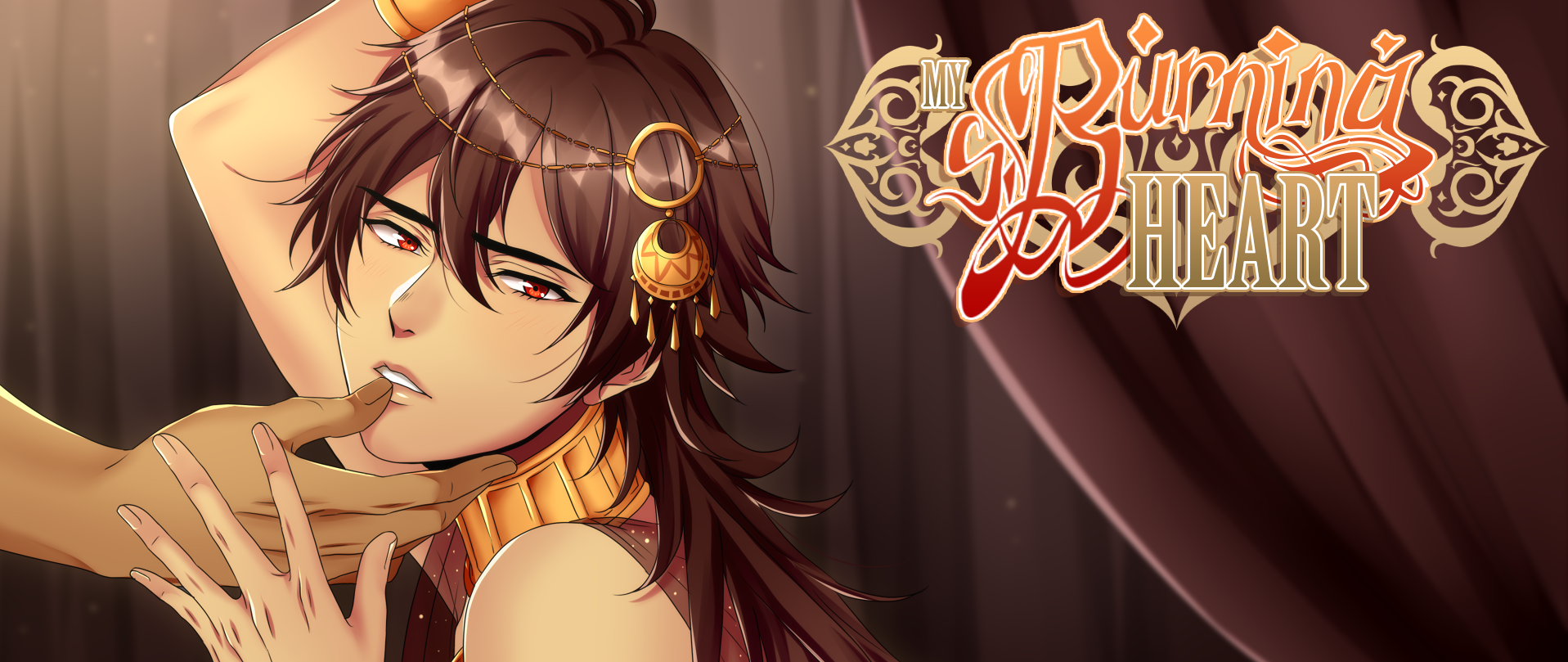 My Burning Heart
Yessss... My Burning Heart is live and running!
Just a quick note, though: the last days we had a medical issue at home and couldn't take care of the usual last moment touches, so you can expect an update tomorrow or on Monday with more polishing. In case you find any issue (game breaking, some setting not working as it should, picture failing to unlock on the CG gallery, etc) please let us know, so we can fix it really quickly for the next update! (although so far we haven't met any bug, let's cross our fingers! )
I hope you have fun with this little ero fantasy! And remember reviews and ratings made our day! ;)
Files
MY BURNING HEART FULL VERSION PC
369 MB
Jul 20, 2019
MY BURNING HEART FULL VERSION MAC
351 MB
Jul 20, 2019
Comments
Log in with itch.io to leave a comment.
loved it, I wish so much that there were more cg's with halim though T.T
Congrats guys! I've been following progress for a while now. Do we have an update on Steam yet? I'm in the UK and I can't proceed with payment on Itch.io :( :( I've looked, but it's still showing as pending...
Any plans for voice acting?
Yes, of course. I'll share the Casting Call post this week, for the ones interested in applying or voting!
Woohoo! Downloading now...congrats guys!
I'm wondering when the Kickstarter codes will be sent? Btw CONGRATS :D
Hi! Ertal i was trying to buy my burning heart but there is no option to buy it with card ;-( do you only take paypal? (i dont have paypal ;((((()
Yes, sorry :( Tomorrow the game will be released on Steam (we already have the go-ahead!), so you can buy it from there with card.