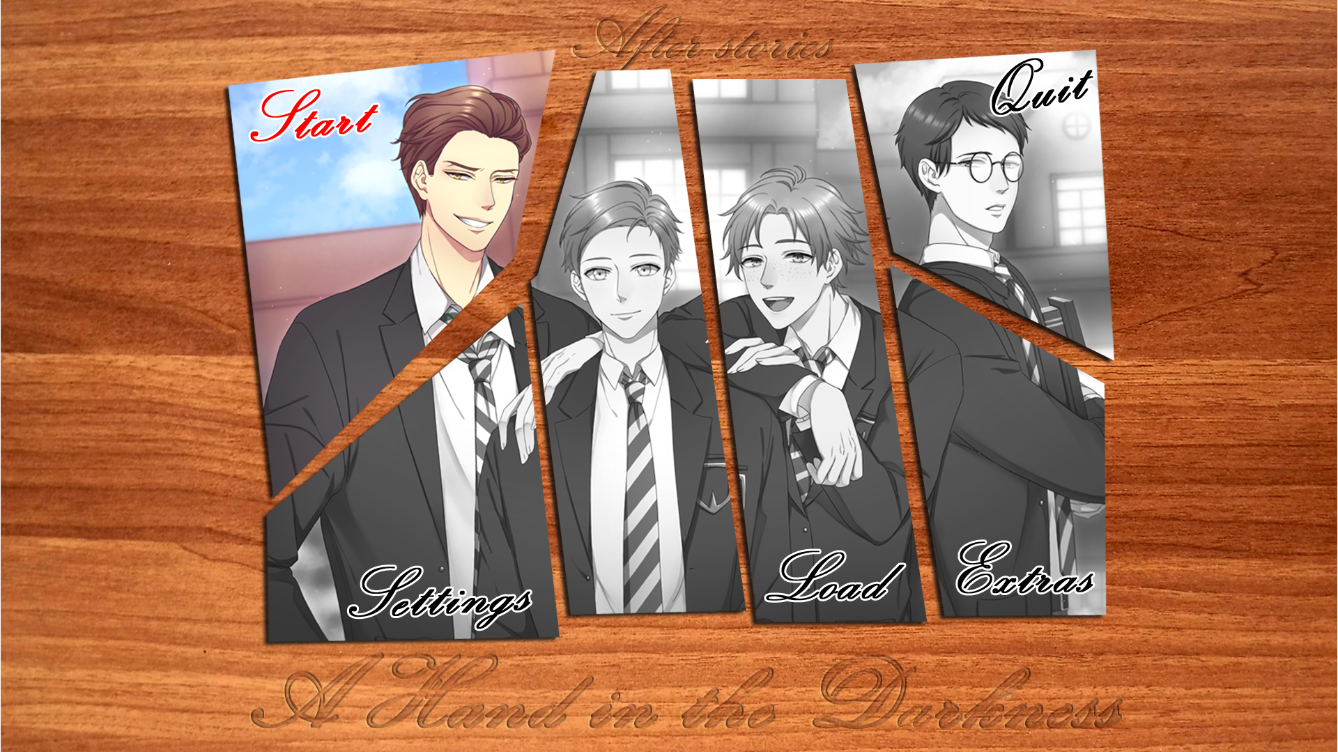 A Hand in the Darkness After Stories
Damian Bad End Side Story added!
---
A new side story has been added to the build: Damian's bad end!
It's a short and hot scene between Alex and Damian when they are still at St. Michaels ;)
If you already own the game, please download it again! If you don't... well, what are you waiting for? It's not going to be read on its own!
Files
AHitD After Stories WIN
233 MB
Feb 05, 2020
AHitD After Stories MAC
215 MB
Feb 05, 2020
Get A Hand in the Darkness After Stories